TRANSFORM THE WORKPLACE EXPERIENCE
Increase user satisfaction and productivity in the boardroom, training areas, and all workspaces
Transform your employee experience with the new Digital Workplace
To take full advantage of investments in real estate, many organizations are minimizing unused office footprints and focusing on the most important spaces at work – Collaboration Spaces. Workplace transformation is happening now. Studies show that effective workplace tools have a strong influence on employees' motivation, performance, and productivity. Today's users (aka Collaborators) will seek out the most comfortable quiet spaces, the sleekest digital whiteboards, and the sharpest high-definition cameras, to perform and share their work.
Aspire's Digital Workplace experts can assist you to plan, create and implement spaces that focus users toward accomplishing their goals. Our mission is to transform users' experience from "how do we turn this thing on" to an uncomplicated, delightful and surprising set of experiences.
Digital collaboration happens in huddle spaces, training areas, and boardrooms across the world. Aspire's collaboration experts bring an unparalleled level of knowledge to create productive digital workplaces for any organization.
Blog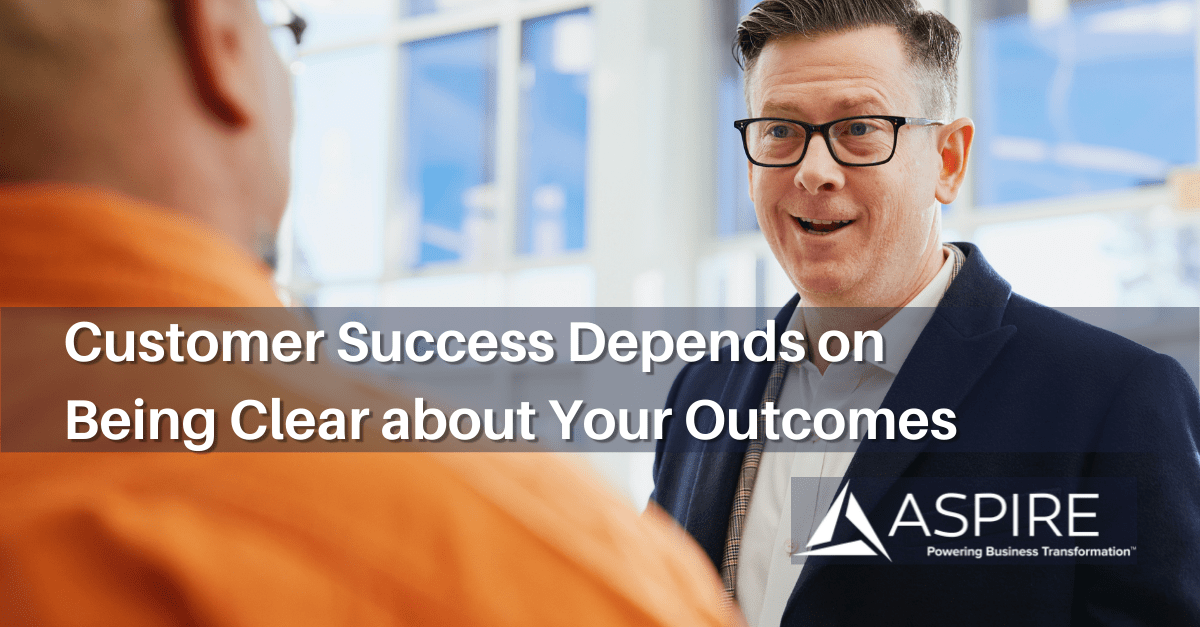 Customer Success Depends on Being Clear about Your Outcomes
By Amanda LaBrecque, Vice President of Customer Success & Lifecycle Services at Aspire Technology Partners Every company, including yours, is[...]