HARNESS THE VALUE OF IT INVESTMENTS TO DRIVE BUSINESS OUTCOMES
Align solutions, technology, and processes to meet your strategic goals
Customer Success
Your success is our success. The Aspire CX team is driven to ensure you make the most of your technology investment. Our team partners with our customers, learning their business goals and planning a path to reaching those goals. Customers like working with the Aspire CX team to help them keep on track with the adoption and optimization of their purchase.
The shift to subscription-based products and services can provide compelling financial advantages for many organizations. However, how do you ensure that the deployment, adoption, and follow on use of the solution delivers on the agreed upon outcome and the utility you expect?
The Aspire Customer Success team combines business and technical acumen to ensure that clients achieve desired business outcomes and realize the value of their investment. We take a long-term, advisory approach to helping our clients continuously realize tangible business value from their investments in technology throughout the lifecycle of the customer journey.
Download Infographic of
our Customer Success Methodology
Your dedicated Customer Success Manager (CSM) is your advocate, responsible for driving value realization by:
Creating Customer Success Plans to expand adoption and maximize the utilization of software entitlements
Continuously aligning software and consumption with business processes
Identifying KPIs for measuring achievement of business outcomes
As part of the engagement lifecycle, Aspire's Customer Success Team will work closely with your organization via regular touchpoints.

IT Contract Management and Lifecycle Services
Today's evolving digital landscape is driving investments in new technologies with diverse consumption models that span physical and virtual devices, subscriptions, bundles, and software entitlement. The ongoing management of disparate maintenance, licensing and support agreements can be a challenge – as well as a distraction from your IT organization's more important business mission.
Aspire Lifecycle Services Specialists offload the confusing and burdensome task of managing technology vendor maintenance, subscriptions, and support contracts.
Our experienced team will help you achieve greater operational and financial efficiency with a proven lifecycle management process that includes:
Up-to-date inventory and master contract summary
Consolidated and co-termed maintenance agreements
Analysis of cost-saving options
Improved visibility into contract lifecycles, technology refresh, and much more
Press Release
Aspire Technology Partners Named Cisco Customer Experience Partner of the Year – East Region
Solution Partner Recognized for Excellence in Serving the Evolving Needs of the Customer. Aspire Technology Partners, a leading technology solutions[...]
Blog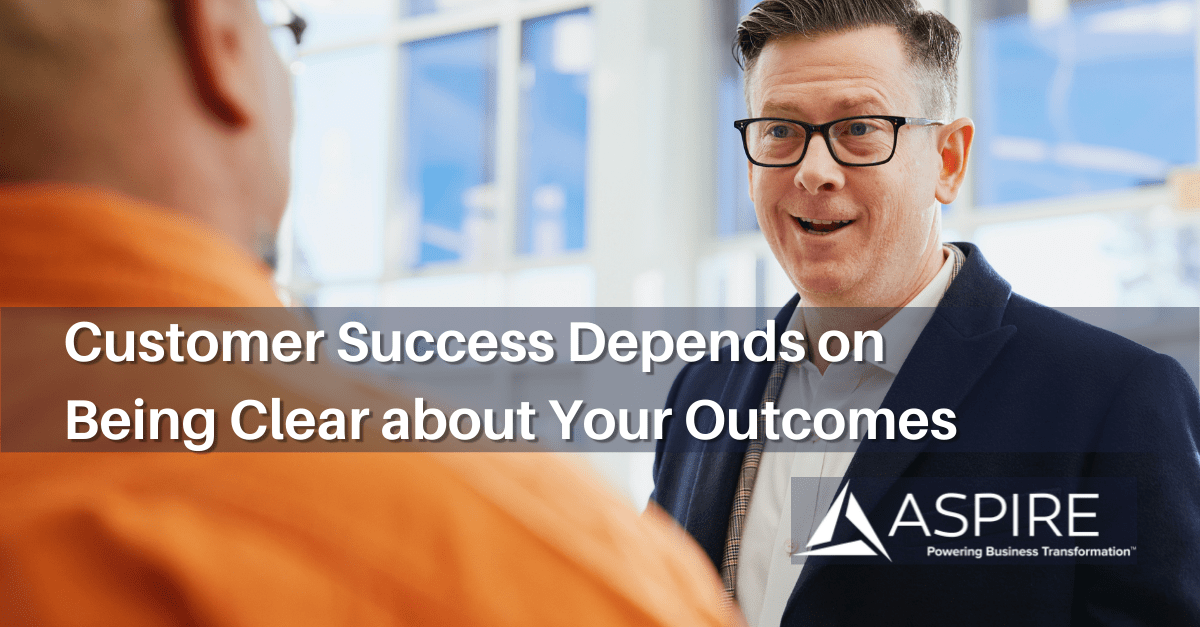 Customer Success Depends on Being Clear about Your Outcomes
By Amanda LaBrecque, Vice President of Customer Success & Lifecycle Services at Aspire Technology Partners Every company, including yours, is[...]
Press Release
Aspire Achieves Cisco Partner Environmental Sustainability Specialization
Aspire Technology Partners Pledges to Help Customers Migrate to More Sustainable Options and Responsible Disposal of Older Gear