Innovation and experience to propel your organization forward
In today's digital world, technology sits at the heart of every enterprise strategy. From creating more agile and efficient IT environments, to delivering differentiated customer experiences, we take time to understand your business initiatives and align technology solutions to propel the organization forward.
Aspire's experienced team and outcome-driven approach accelerate your journey by combining secure digital infrastructure, world-class design and implementation expertise, and managed services – all centered around an unwavering focus on transforming today's multi-cloud architectures into enablers of business value.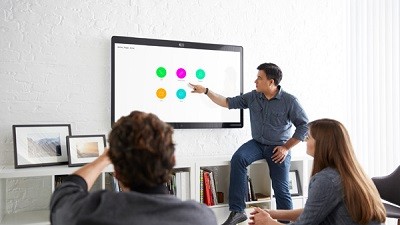 Collaboration
Aspire provides best-of-breed digital collaboration technologies and tools that improve processes, streamline workflows, and impact business performance.
Cyber Security
Aspire helps guard your business against evolving threats with advanced cyber security solutions that are resilient, intelligent, and vigilant.
Enterprise Networks
Aspire provides guidance and clarity for businesses in need of constant, reliable, fast, and secure connections with the latest Enterprise Networks solutions.
Wireless
Aspire deploys secure wireless solutions for organizations large and small that enables mobility, productivity, and seamless user experience.
Data Center
Aspire delivers business agility to organizations by automating, scaling, and optimizing Data Center performance.
Cloud
With Cloud as the foundation of your digital transformation, Aspire guides your journey around the Cloud, maximizing its many applications.
Internet of Things
Aspire designs your system architecture with secure and reliable integration points so that all the pieces fit together today and twenty years from now.
Blog
Employing a Cross-Architecture Solutions Approach to Achieve Your Business and Technology Goals
By Greg Klausa, Chief Architect & VP Digital Architectures at Aspire Technology Partners CIOs and line of business executives often[...]
Press Release
Aspire Technology Partners Achieves Recognition in CRN 2022 MSP 500 Security 100 List for Seventh Consecutive Year
Aspire Technology Partners has been named to the CRN 2022 Managed Service Provider (MSP) 500 list in the Security 100[...]