Create a digital network to improve Citizen Services and government response
Sharpen government response and increase public value with a fully managed, connected, and collaborative network
Deliver Safe, Secure, Efficient and Effective Citizen Services
<h3>Helping government work better</h3>
Technology plays an important role in helping state and local entities improve efficiency and effectiveness of delivering services to constituents, and provide enhanced safety and security for the benefit of all. Aspire has years of experience helping municipalities and agencies innovate through automation of manual processes, consolidation of redundant systems, optimization of applications and resources, and enabling greater collaboration.
Aspire designs and implements innovative solutions that connect people, create public value, and harness the power of many voices across the network. In addition, these solutions allow organizations to increase responsiveness, manage decreasing resources, and increase inter-agency collaboration.
Applying advanced technology solutions to improve government services
We help improve public outcomes with technology initiatives such as:
Delivering always-current analyses on ever-changing security threats and deploying systems and practices to assure industry-best security, risk and compliance management.
Implementing automated, intelligent and highly secure networks and mobility solutions to ensure reliable communications and easy access to key business applications.
Improving collaboration capabilities such as video, messaging, and staff communications.
Providing assessment and design of innovative data center technologies such as: hybrid cloud, data center automation and orchestration, storage solutions and disaster recovery.
Improving inter-agency communications and collaboration, such as "connected justice" solutions that streamline interaction among law enforcement, courts and corrections.
Contract Vehicles
We offer deep public sector experience and are certified for a broad range of technology bidding and purchasing programs, including:
E-Rate
NY OGS
NASPO ValuePoint
GSA
EDS
USETPA
Want to learn more? Schedule a call with a consultant today.
Blog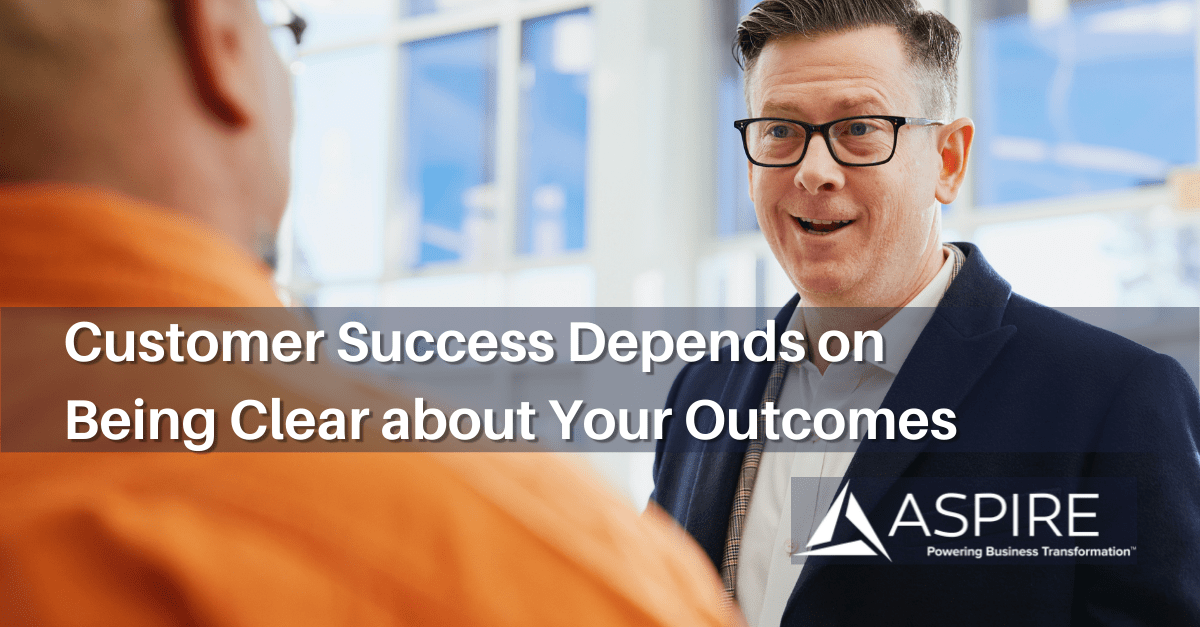 Customer Success Depends on Being Clear about Your Outcomes
By Amanda LaBrecque, Vice President of Customer Success & Lifecycle Services at Aspire Technology Partners Every company, including yours, is[...]
Blog
How to Use a Data Management Platform to Protect Your Data and Your Brand Reputation
Written by Bob Mill, Senior Director, Cohesity, & Christian Chavez, Data Center & Cloud Solutions Architect, Aspire Technology Partners Every[...]