Schedule Your Aspire SANE Learning Demo
Ready for an exceptional education Experience?
Parents, especially those with K-12 students, have expressed concerns that their children who have been remote learning for many months now are not receiving the same quality education as in a classroom setting. "My son, who is in fifth grade, is very attentive during the first few minutes of class, but he becomes distracted and uninterested the rest of the time," according to Suzanne, a mom of three. "At the same time, my daughter in third grade is not getting enough attention and is now delayed in her lessons," she added. 
Aspire introduces Aspire SANE (School as Normal Experience)
To address these issues, Aspire introduced the School As Normal Experience (SANE) Learning. Greg Klausa, Aspire's VP for Digital Architectures describes SANE Learning as a solution that "provides classroom teachers and their students with an adapted classroom, similar to the way many businesses have set up their video conference rooms." At one end of the room is a large monitor and below it is a special camera with a wide field of view that sees the entire classroom.
Aspire Technology Partners offers a simple, safe, and cost-effective solution for schools to provide hybrid and remote learning. The local technology solutions and services provider has worked with school districts across New Jersey and New York to address learning and teaching challenges experienced by students, teachers, and parents. Aspire has developed a simple easy-to-install and easy-to-use solution that involves minimal requirements. For more information, parents, school teachers, and district administrators are encouraged to visit https://aspiretransforms.com/education.
Schedule Your Aspire SANE Learning Demo
INFOGRAPHIC
Bring Your School's Vision to Life
Blog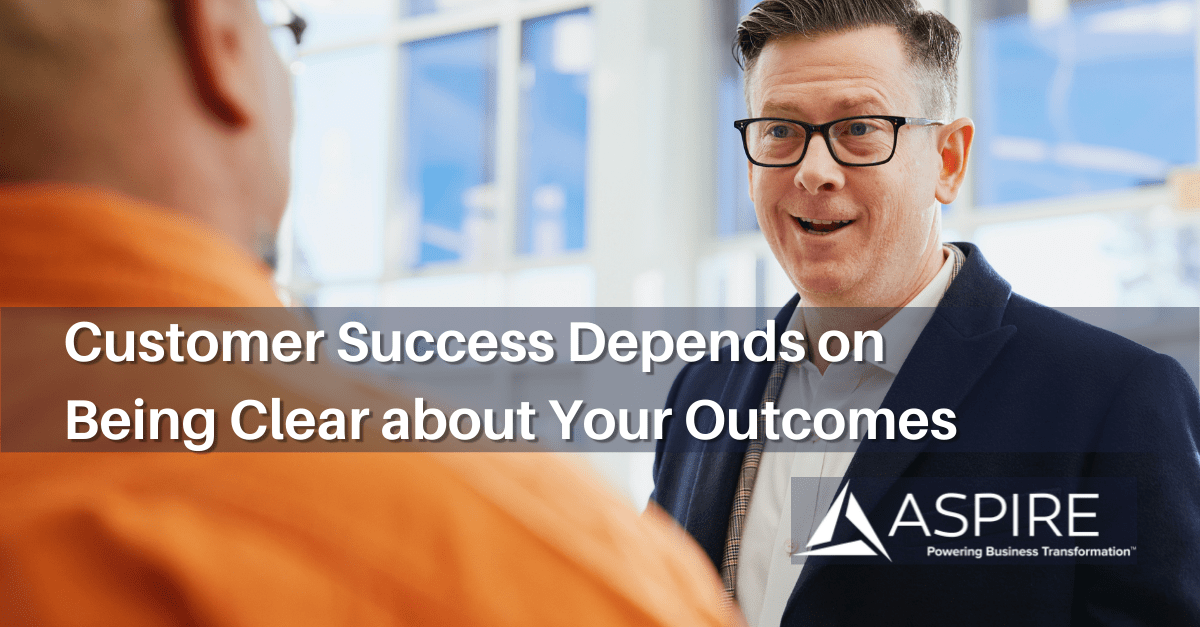 Customer Success Depends on Being Clear about Your Outcomes
By Amanda LaBrecque, Vice President of Customer Success & Lifecycle Services at Aspire Technology Partners Every company, including yours, is[...]