Virtual Wine Tasting: The Taste of Technology
Connected devices, sensors, and the IoT create unprecedented amounts of data for industries. Industries leverage this data to optimize operations, improve time-to-insight, and reduce costs.
Join Aspire Technology Partners, Cisco, and Bouchaine Vineyards & Winery for an exclusive wine tasting and a discussion about the importance of IoT data analytics and how data will drive big-time business value for your organization.
Attendees will learn how to digitize their operations and contextualize their IoT data, so that they may learn from the past, prepare for the future, and achieve their desired business outcomes.
When: July 27, 2021
Time: 4:00 P.M. EDT
Where: Webex
Complete the form to register. Due to ethics regulations, only Commercial and Private organizations are eligible to receive the wine package from Bouchaine Vineyards & Winery.
Blog
The IoT of Utilities, Smart Cities, and Roadways
Written by Carter Yepsen, Director, Business Development for IoT at Aspire Technology Partner IoT for utilities, Smart Cities, and roadways[...]
Blog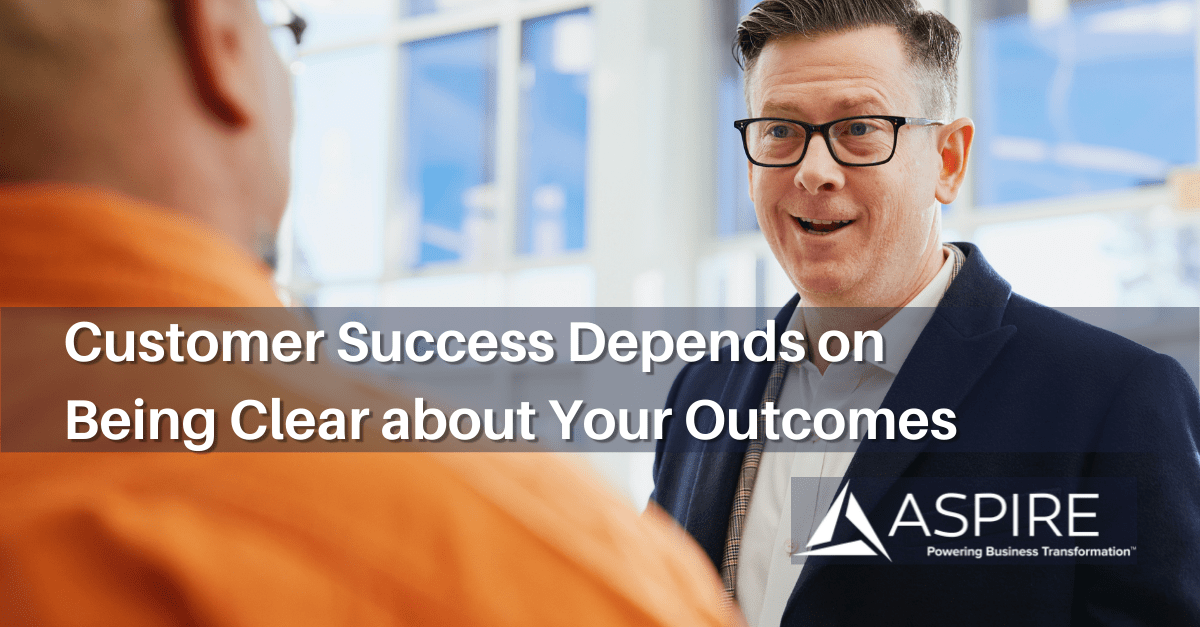 Customer Success Depends on Being Clear about Your Outcomes
By Amanda LaBrecque, Vice President of Customer Success & Lifecycle Services at Aspire Technology Partners Every company, including yours, is[...]